Vehicle Service & Repair in Mesa, AZ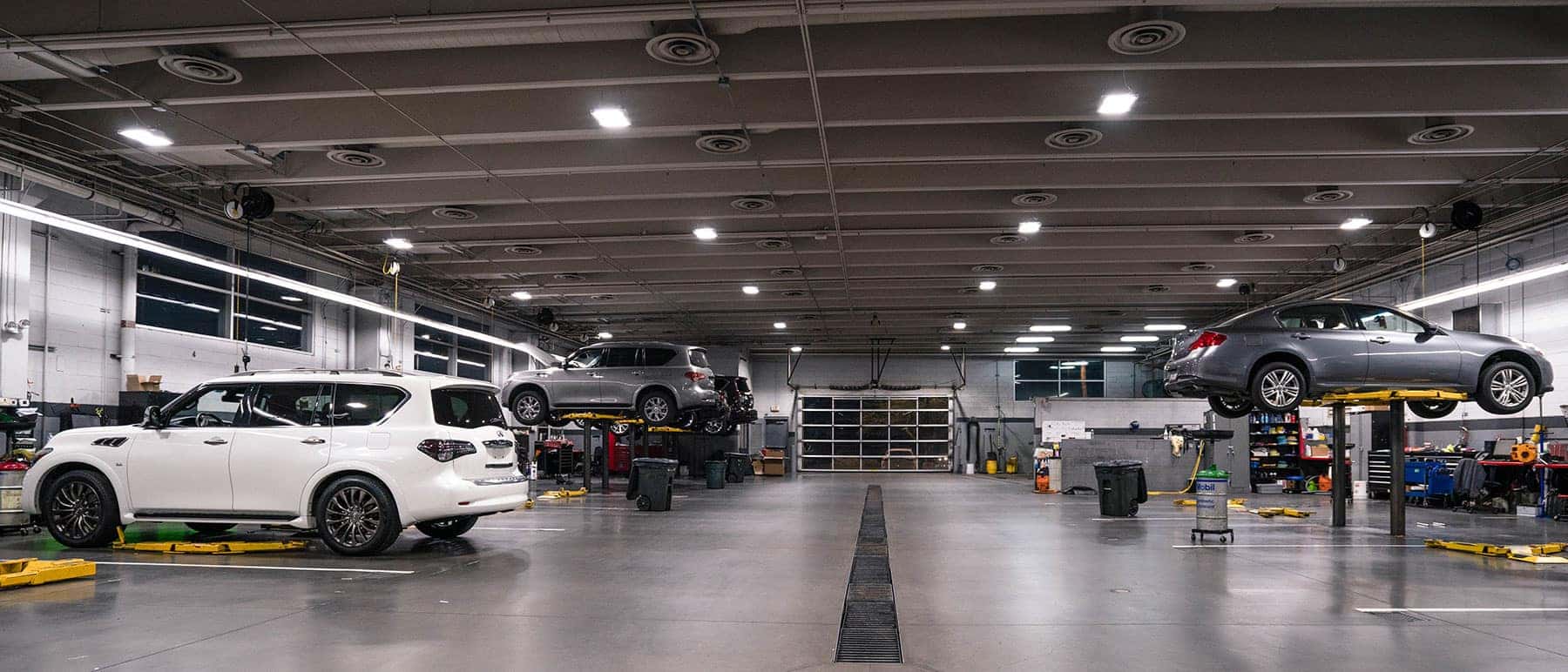 Schedule Service
Order Parts
Service & Parts Specials
Regardless of whether or not you bought your vehicle from us, we can service your INFINITI at Coulter INFINITI, located in Mesa, Arizona. There are many benefits associated with getting your car serviced and repaired by a dealership when the time comes. Our dealership specializes in servicing INFINITI vehicles, and as such, they know exactly what the needs of your vehicle are. Additionally, we only used factory-authorized parts, or OEM parts, for your vehicle. This is something that not every auto mechanic offers. Using OEM parts ensures that your vehicle runs exactly the way the manufacturer intended your vehicle to run. 
If you are looking to schedule service for your INFINITI in greater Mesa, Arizona, there are many reasons why you should utilize Coulter INFINITI for your automobile needs. To start with, we make the process of scheduling an appointment as easy as possible and work hard to offer services during times that are convenient for you. You can either schedule a service appointment for yourself online, having access to our available appointments, so you can select a day and time that works best for you, or you can call us and let us help you schedule an appointment. 
Under the service tab of our website, you can also do a lot more than just schedule appointments. You can order OEM parts directly through us, or you can view any specials our service department may be running. The website truly is a one-stop shop for all of your service needs. 
Lastly, when you schedule a service appointment with us, you will experience the convenience of the Coulter Concierge Service. For those who desire, we offer Lyft service to and from the dealership, helping you to get home after you drop your car off. Or, if you have things to do and places to be, we offer loaner vehicles upon request. If you choose to wait for your vehicle, we offer complimentary coffee and snacks in our comfortable waiting room. Once your service is complete, we will wash your car, ensuring your vehicle is returned to you cleaned and ready to hit the road. 
When you need to have your INFINITI serviced, schedule an appointment with Coulter INFINITI in Mesa, Arizona today!